In the process of creating a polymer injection moulded product, proper bonding of the (diagnostic) consumable is crucial.
It is your goal to select a bonding technique that exceeds all application requirements, such as:
high bond strength
high transparency
no excess solvent
smooth surface / zero clogging
biocompatibility
The solution also needs to be low-cost, scalable, and allow smooth integration in your production processes.
A bonded injection moulded microfluidic sample will help you drastically speed up the process and allow you to test for biocompatibility. Use the sample to conduct your own material and bonding tests.
Request your sample now by filling out the form. An Axxicon expert will prepare and send the sample to your address within 5 working days.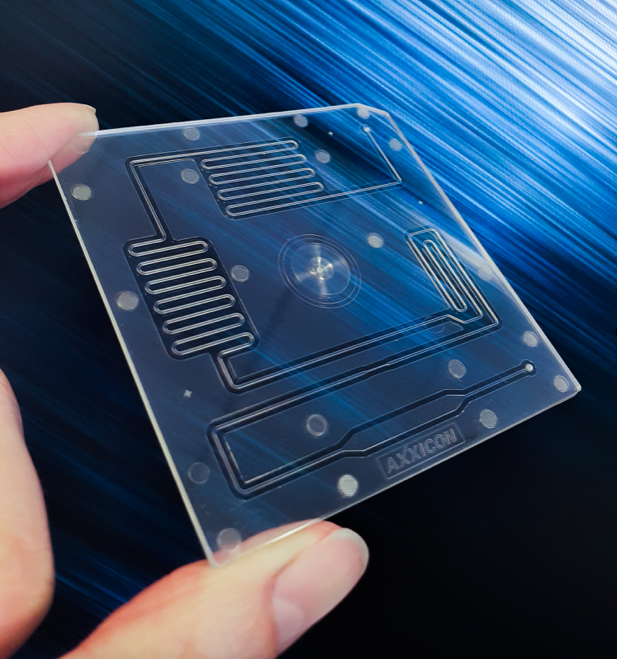 Request a sample – fill out the form: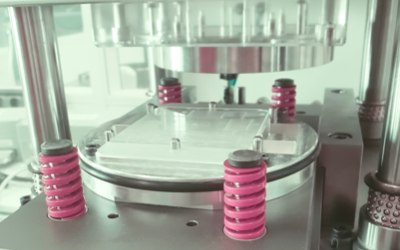 Exceed application requirements
Axxicon's bonding techniques ensure high bond strength, high transparency, no excess solvent, smooth surface and zero clogging.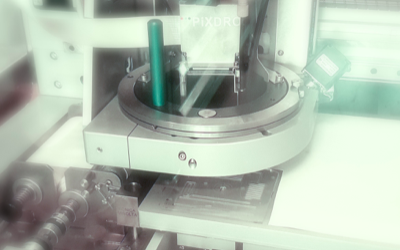 Smooth integration in production processes
Ask our engineers to help you realize a low-cost and scalable solution for your diagnostic consumable.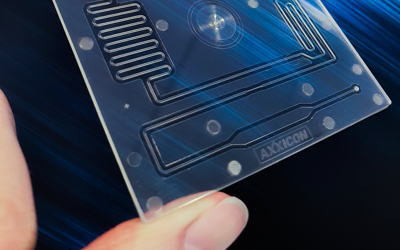 Use the sample to test for biocompatibility
Your consumable needs to be compatible with bio materials. Make sure to use your sample to test for biocompatibility.